Job Details
Legal Staff Legal Secretary in Long Island City, NY
Committee of Interns and Residents/SEIU Healthcare | Long Island City, NY, United States
Industry: Legal | Type: Full-Time
Posted Date: Mar 15, 2023
Experience: 2 Years
Practice Areas: Health Care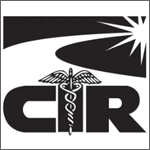 Job Description:
Legal Secretary
The candidate will support the union-sponsored legal services for members with an emphasis on H-1B petitions. Will also support general legal work applicable to union business, labor law litigation and representation of interests of resident physicians. Answer incoming calls and route appropriately. Prepare CIR Legal Services intakes into a database and prepare files, Prepare department bills for payment. Draft H-1B and H-4 papers, Fully participate on H-1B team. Preparation of legal documents. Assist in training new paralegal and team members when necessary. Input membership and dues information using HPS Novus system. Work with HPS Novus membership database, including updates, changes, preparing queries and creating reports. Assist in annual orientation preparation. Take meeting minutes accurately and provide clerical support such as copying and scanning as needed. Assist other parts of the organization or CIR affiliated benefit plans, when time allows. Other duties may be assigned. Should have 2+ years of experience as a Legal Secretary preferred.
Apply
Thank You for Your Application
Your profile is created. Your email is your user name.
Please configure your password for future used.