Job Details
Law Student - Government in Milwaukee, WI
US Congresswoman Gwen Moore | Milwaukee, WI, United States
Industry: Legal | Type: Full-Time
Posted Date: Aug 09, 2023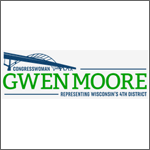 Job Description:
Internship
The Intern will work in a fast-paced Congressional Office, gaining valuable exposure and knowledge of the legislative process and the United States Congress. Intern responsibilities include greeting constituents, handling constituent phone calls, opening and sorting mail, giving Capitol Tours, and assisting staff with administrative tasks. Interns will also have the opportunity to conduct legislative research, assist with correspondence, as well as attend some Capitol Hill briefings, congressional hearings, and press events. This internship is paid. Interns must have a good attitude, strong work ethic, and excellent written and oral communication skills. Successful interns will be able to find information with little assistance, be able to work both independently as well as part of a team environment, and have strong attention to detail. Applicants should have working knowledge of current events and policy topics, as well as an interest in American Government. Wisconsin ties a plus.
Apply
Thank You for Your Application
Your profile is created. Your email is your user name.
Please configure your password for future used.