Job Details
Tax - General Attorney / Trusts and Estates Attorney in New York City, NY
Andersen Tax LLC | New York City, NY, United States
Industry: Legal | Type: Full-Time
Posted Date: Jan 14, 2021
Experience: 6 Years
Practice Areas: Tax, Trusts and Estates, Tax - General
Qualifications: The candidate should have Bachelor s and/or Master's degree. Accounting, Finance, Economics or related degree preferred. Advanced credential allowing for client representation before the Internal Revenue Service required (i.e. CPA or JD). Should have 6+ years relevant work experience with an accounting firm, including 5+ years of Private Client experience. Leadership and organizational skills. Excellent communication skills, both written and verbal. Exceptional interpersonal skills and a natural facilitator. Excellent problem solving and analytical skills and Proficient use of technology including MS Excel.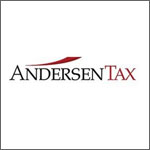 Job Description:
Tax Director - Private Client Services
The candidate will oversee, manage, and complete tax projects; provide innovative tax planning, consulting, and compliance for a variety of clients including entrepreneurs, executives, partnerships, closely-held businesses, estates, and trusts. Senior Managers/Directors are involved in the process of marketing, designing, and implementing tax-planning strategies for clients and manage to budget. Senior Managers maintain active communication with clients to ensure satisfaction, meet deadlines, and lead change effectively. Conduct primary and secondary review of complex tax returns including federal and state filings. Lead their teams in knowledge of software, processes, and workflows. Senior Managers participate in the professional development of Associates, Senior Associates and Managers, which involves supervising, training, mentoring, and evaluating performance.
Apply
Thank You for Your Application
Your profile is created. Your email is your user name.
Please configure your password for future used.