Job Details
Criminal Law - Prosecution Attorney in Green Cove Springs, FL
State Attorney's Office, 4th Judicial Circuit | Green Cove Springs, FL, United States
Industry: Legal | Type: Full-Time
Posted Date: Sep 11, 2023
Practice Areas: Criminal Law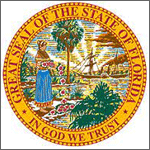 Job Description:
Assistant State Attorney
The candidate will conduct grand jury proceedings, perform criminal intake and prosecute crimes committed against the people of the State of Florida. Should have enthusiasm, judgment, intelligence, and legal ability to effectively represent the interests of the people of the Fourth Judicial Circuit and State of Florida.
Apply
Thank You for Your Application
Your profile is created. Your email is your user name.
Please configure your password for future used.