Job Details
International Trade Attorney in Chicago, IL
Duane Morris LLP. | Chicago, IL, United States
Industry: Legal | Type: Full-Time
Posted Date: Oct 15, 2021
Experience: 2-4 Years
Practice Areas: International Trade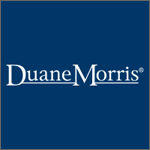 Job Description:
International Trade Associate, Junior/Mid-Level
The candidate should have 2-4 four years of international trade experience with an emphasis on compliance with U.S. export controls (EAR and ITAR), trade and economic sanctions (OFAC) and anti-boycott controls. Candidates who also have experience in import and customs issues (e.g., classification, valuation, marking, preference claims, trade remedies) will be considered. Specific experience advising U.S. and non-U.S. companies on licensing, enforcement actions and governmental audits, internal investigations and compliance audits, disclosures, classification, encryption and compliance due diligence in mergers and acquisitions and other cross-border transactions, and on the design, implementation and administration of compliance programs is preferred. Candidates must have strong writing and research skills. Candidates must be capable of interacting with clients on time-sensitive, complex and high value procurement activities. As a prerequisite to interviews, candidates must provide a resume, cover letter and two writing samples that represents their best work. Candidates will not be considered without providing such documents. Bar admission required in jurisdiction of practice or by waiver eligibility.
Apply
Thank You for Your Application
Your profile is created. Your email is your user name.
Please configure your password for future used.