Job Details
Legal Staff Paralegal in Indianapolis, IN
Krieg DeVault | Indianapolis, IN, United States
Industry: Legal | Type: Full-Time
Posted Date: Mar 16, 2023
Experience: 5 Years
Practice Areas: Health Care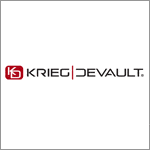 Job Description:
Paralegal - Health Care
The candidate will oversee client s contract management system. Update client s files with deferral and state agencies. In coordination with attorneys at the firm, advise client on issues concerning matters of legal and regulatory issues. Investigate compliance concerns that are raised through audits or reporting mechanisms and oversee the implementation of corrective actions and monitoring in response to same. Oversee the implementation of training for clients and staff that focuses on regulatory issues to ensure compliance with federal healthcare programs. Assist with the management of peer review and other medical staff matters. Review and assess patient liability concerns while contemporaneously developing risk mitigation strategies. Review and evaluate potential HIPAA breaches and conduct risk assessments and appropriate reporting; Conduct HIPAA compliance audits of client facilities. Oversee scheduling of depositions and witness testimony for client providers. Should have 5 years of transactional experience. Advanced organizational skills and the ability to meet deadlines. Strong verbal and written skills for contact with attorneys and clients. Exceptional attention to detail. Ability to handle pressure and prioritize workflow while managing multiple projects. Ability to preserve confidentiality and exercise discretion. Computer skills - strong proficiency in Microsoft Word, Excel, and Outlook, Adobe, and Web navigation. Paralegal Certificate a plus.
Apply
Thank You for Your Application
Your profile is created. Your email is your user name.
Please configure your password for future used.