Job Details
Finance - Banking Attorney in Wayne, NJ
Valley National Bank | Wayne, NJ, United States
Industry: Legal | Type: Full-Time
Posted Date: Mar 17, 2023
Experience: 6 Years
Practice Areas: Finance - Banking, Finance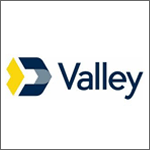 Job Description:
Assistant General Counsel - Legal
The candidate will provide guidance and expertise on the applicability of federal and state banking laws and regulations to banking products and services, including the Truth in Savings Act, Truth in Lending Act, Equal Credit Opportunity Act, Electronic Funds Transfer Act, Fair Credit Reporting Act, Gramm-Leach Bliley Act and UDAAP. Provide guidance and expertise on banking laws and regulations in the areas of risk management, consumer lending, retail deposit products, and marketing activities. Provide guidance and support to other areas of the bank, including commercial lending and assisting with contract reviews. Assist with monitoring and implementing changes in law. Work with representatives from various departments to address the legal requirements for policies, procedures, and disclosures. JD degree and admission to practice in good standing in the state of New Jersey and/or the state of New York is required. Should have 6+ years of applicable experience. Experience with banking matters at a medium to large law firm with banking clients and/or an in-house legal department at a bank is preferred. Experience with commercial lending and/or contracts is preferred. Knowledge of and experience with the alphabet soup of federal banking laws and regulations is required. Knowledge of and experience with bank regulatory laws and regulations is required. Should be licensed attorney.
Apply
Thank You for Your Application
Your profile is created. Your email is your user name.
Please configure your password for future used.