Job Details
Legal Staff Legal Secretary in San Jose, CA
Hopkins & Carley | San Jose, CA, United States
Industry: Legal | Type: Full-Time
Posted Date: Mar 09, 2023
Experience: 3 Years
Practice Areas: Corporate, Corporate - General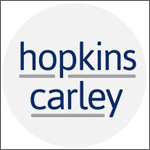 Job Description:
Corporate Legal Executive Assistant
The candidate will have significant interaction with clients and should enjoy working with people and have excellent communication skills. Attention to detail and strong organizational skills are essential. Should be fluent in MS Word and Outlook, have the ability to learn other firm software. 3+ years of experience in a corporate or securities transactional practice is required. We offer competitive compensation and benefits.
Apply
Thank You for Your Application
Your profile is created. Your email is your user name.
Please configure your password for future used.