Job Details
Criminal Law - Prosecution Attorney in Tucson, AZ
Pima County Attorney's Office | Tucson, AZ, United States
Industry: Legal | Type: Full-Time
Posted Date: Aug 09, 2023
Salary: USD 58718 to 123136 Annually
Practice Areas: Criminal Law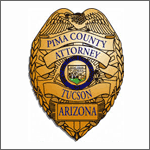 Job Description:
Attorney, U3
The candidate will coordinates and conducts professional legal work in areas such as the Office of the firm s County Attorney, Public Defender, Public Fiduciary, or Special Counsel. May be generalists or specialize in the area of law as related to the assignment. Prosecutes or defends a variety of criminal cases in Justice Court, Juvenile Court, Superior Court and Appellate Courts. Represents County departments, boards and commissions in civil litigation and administrative matters. Engages in negotiations for compromise and settlement of cases. Engages in pretrial, trial, post-trial and appellate practice as required by cases. Researches legal questions. Prepares ordinances, resolutions, contracts and leases for consideration by county officials. Prepares legal opinions and advises county officials on a variety of legal matters. Acts in a fiduciary capacity on guardianship and/or conservatorship matters. Engages in probate administration. Researches and drafts legal motions. Prepares pleadings, briefs and other legal documents. Reviews and evaluates investigative reports. Participates in investigations. Supervises clerical, investigative and/or legal staff. Graduation from an accredited school of law is desired. Knowledge of: civil and criminal law; rules of civil and criminal procedures and rules of evidence; legal research and legal ethics is required.
Apply
Thank You for Your Application
Your profile is created. Your email is your user name.
Please configure your password for future used.