Job Details
Legal Staff Legal Secretary in Los Angeles, CA
Susman Godfrey LLP | Los Angeles, CA, United States
Industry: Legal | Type: Full-Time
Posted Date: Feb 10, 2023
Experience: 1 Years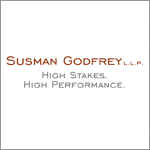 Job Description:
Night Legal Secretary
The candidates must have litigation experience with stable job history. Skilled in ECF filing in multiple jurisdictions, docket calendaring, and litigation procedures is required. Experience with managing federal court cases is a plus. Must have superior communication and organizational abilities, be a self-starter and detail-oriented, have an enthusiastic and energetic team attitude, and able to work extended hours when necessary. Poise and the ability to thrive in a challenging environment is essential. Must be highly proficient in Microsoft 365 Word, Excel and PowerPoint.
Apply
Thank You for Your Application
Your profile is created. Your email is your user name.
Please configure your password for future used.