Job Details
Contract Law Attorney / Corporate - General Attorney / Corporate - M&A Attorney / Corporate - Private Equity Attorney / Corporate - Venture Capital Attorney in New York City, NY
Oved & Oved, LLP | New York City, NY, United States
Industry: Legal | Type: Full-Time
Posted Date: Apr 20, 2021
Experience: 4 Years
Practice Areas: Corporate, Contract Law, Corporate - M&A, Corporate - Private Equity, Corporate - Venture Capital, Corporate - General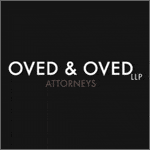 Job Description:
Seeking a Corporate Attorney with 4+ years of experience who is admitted to practice in New York State. The candidate will have significant hands-on experience working with clients in mergers and acquisitions and other strategic corporate transactions including drafting and negotiating principal transaction documents including Operating Agreements, Stock and Asset Purchase and Sale Agreements, Employment Agreements, Security Agreements, Term Sheets, Letters of Intent, Conducting and Managing Due Diligence, Drafting and Negotiating Deal Documentation and Coordinating Closings. Prior legal experience in a law firm with private equity, venture capital and securities law are a plus. Excellent drafting and independent thinking skills are essential.
Apply
Thank You for Your Application
Your profile is created. Your email is your user name.
Please configure your password for future used.