Job Details
Legal Staff Paralegal in Coral Gables, FL
The Property Advocates, P.A. | Coral Gables, FL, United States
Industry: Legal | Type: Full-Time
Posted Date: May 22, 2023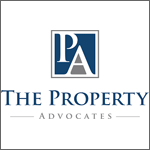 Job Description:
Scheduling Legal Assistant/Litigation Department
The candidate will be coordinating and scheduling hearings, mediations, arbitrations, depositions, and inspections. Must have prior legal experience and be able to communicate in a timely, effective, and respectful manner with judicial assistants, opposing counsels, and clients.
Apply
Thank You for Your Application
Your profile is created. Your email is your user name.
Please configure your password for future used.