Job Details
Immigration Attorney in Washington, DC
Fragomen, Del Rey, Bernsen & Loewy, LLP, | Washington, DC, United States
Industry: Legal | Type: Full-Time
Posted Date: Jan 15, 2022
Practice Areas: Immigration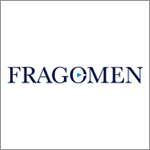 Job Description:
Senior Business Immigration Associate
The candidate will Conduct in depth research to support client requests and projects, Draft and prepare letters and legal documents, typically based on established precedents, Develop expert level understanding of your client base and industries that you support, Partner with colleagues to resolve client issues, share information and support client projects, Communicate regularly with clients and foreign nationals regarding procedural, case processing issues and case strategy, Develop an understanding of the firm s practice areas and services provided Assess eligibility of corporate foreign national employees for non-immigrant and immigrant visa status in the United States. Work with client global mobility personnel and the office of general counsel to prepare petitions and applications for submission to United States Citizenship and Immigration Services (USCIS) and the Department of Labor (DOL) for non-immigrant and immigrant status for foreign national employees. Support clients in immigration program management and compliance. Supervise the work of paralegal staff in record keeping and document preparation. U.S. JD required, Member of State Bar, Prior team management experience strongly preferred, Excellent verbal and written communication skills, Demonstrated attention to detail, Strong analytical and problem-solving skills. Ability to multi-task in a fast-paced environment with competing demands, Ability to contribute to positive work environment are required.
Apply
Thank You for Your Application
Your profile is created. Your email is your user name.
Please configure your password for future used.