Job Details
Legal Staff Paralegal in Cranford, NJ
Allstate Insurance Company, | Cranford, NJ, United States
Industry: Legal | Type: Full-Time
Posted Date: Sep 17, 2021
Experience: 1 Years
Practice Areas: Litigation, Litigation - General/Commercial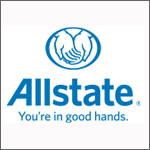 Job Description:
Legal Office Team Leader
The candidate will manage and lead the performance of non-exempt support staff comprised of Paralegals and Administrative Assistants to ensure file handling and team functions are performed successfully, consistent with attorney oversight, and individual and business goals are met. Manage the direction and oversight of intermediate projects and solutions to meet objectives. Implementation of tactical and strategic change within the Litigation Complex and Staff Counsel Office. Collaborate with leadership team to support business objectives and deliver results. Drafts communications for implementation of Litigation Service protocols. Should have Associate degree and/or Paralegal Certificate or equivalent work experience. Must have basic understanding of Law Firm Administrative Functions and Requirements. Should have ability to understand business strategy as it relates to case retention, quality case handling and case disposition. Ability to be a change champion with intermediate change management skills are required. Must have advanced understanding and Knowledge of Nuance, Adobe Pro, Teams, Zoom, Microsoft Suite, One-Note, SharePoint, Share file and One-Drive.
Apply
Thank You for Your Application
Your profile is created. Your email is your user name.
Please configure your password for future used.