Job Details
Criminal Law - Prosecution Attorney in Kansas City, KS
USDOJ Federal Bureau of Prisons | Kansas City, KS, United States
Industry: Legal | Type: Full-Time
Posted Date: Sep 21, 2023
Salary: USD 109993 to 168196 Annually | Experience: 5 Years
Practice Areas: Criminal Law
Qualifications: Qualifications: Must have a JD degree, be an active member of the bar (any U.S. jurisdiction), and have 5+ years post-J.D. legal or other relevant experience.
knowledge of all aspects of BOP policy and practice as he/she may be required to appear in District Court on short notice to explain and advocate the agency's rationale for its correctional management decisions.
Preferred qualification: Prior experience in correctional law as well as supervisory experience is required.
Deadline: December 31, 2021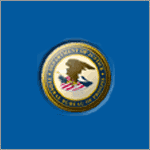 Job Description:
Deputy Regional Counsel
Duties: Oversees the legal operations of the North Central Region and all Consolidated Legal Centers/Institutions within the Region. Will be expected to provide advice and guidance to all levels of staff at these correctional facilities, particularly members of the Executive staff. Will also be expected to communicate with defense attorneys, prosecutors, federal courts, the private sector, and agency officials. Will supervise attorneys, and legal support staff within the Consolidated Legal Center, Region.
Apply
Thank You for Your Application
Your profile is created. Your email is your user name.
Please configure your password for future used.