Job Details
Legal Staff Legal Secretary in Milwaukee, WI
Quarles & Brady LLP | Milwaukee, WI, United States
Industry: Legal | Type: Full-Time
Posted Date: Sep 14, 2023
Practice Areas: Intellectual Property, Intellectual Property - Litigation, Intellectual Property - Trademark/Copyright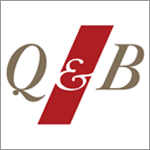 Job Description:
Intellectual Property/Trademark Legal Project Assistant - Chicago; Milwaukee
The candidate will provide support to attorneys and paralegals of the Trademark group. Support national and international trademark needs, such as trademark searches, assisting the legal team with managing trademark docket deadlines, and client reporting. Assist in electronic document preparation and case filings with the USPTO. Provide independent management of the case and project workload. Draft, edit, and proofread internal and external communications while meeting required deadlines. Prepare documents, reminders, and updates for clients. Work collaboratively with Team Coordinator, Legal Secretaries, Project Team Specialist and attorneys on other duties as assigned. Should have ability to work well independently, prioritize and multi-task to complete projects effectively and efficiently. Chinese language skills particularly reading - are preferred. Experience managing an IP prosecution docket is required. Strong Outlook, Excel, Word, Adobe and general computer skills.

Deadline September 23, 2032.
Apply
Thank You for Your Application
Your profile is created. Your email is your user name.
Please configure your password for future used.