Job Details
Legal Staff Paralegal in Des Moines, IA
Iowa Legal Aid | Des Moines, IA, United States
Industry: Legal | Type: Full-Time
Posted Date: Dec 31, 2021
Salary: USD 31517 Annually | Experience: 1 Years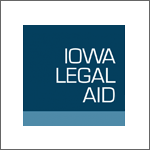 Job Description:
Paralegal
The candidate will provide support and assistance to staff attorneys as they provide free legal assistance and community legal education to low-income people. Conducting initial client screening and/or intake including entry of data into company s case management program, assessment of financial eligibility and conflict status, and formulating the nature of the client s legal problem(s). Performing tasks related to the provision of legal services to clients under the direction and supervision of a licensed attorney. Working with other agencies to assist clients in being referred to Iowa Legal Aid and partner agencies for appropriate legal services. Coordinating and/or conducting outreach and community legal education. Providing support and assistance to staff and volunteer attorneys, including assisting with legal research, preparation of legal documents, and also clerical and reception work. Assisting in the management of case management systems. Serving as a representative of company in the community or among client groups or agencies serving low-income individuals. Advocacy before administrative agencies. Performing other tasks as assigned by supervisor. Must have an associate s or bachelor s degree; preference will be given to applicants with a paralegal degree, and/or equivalent experience working as a paralegal. Must have experience providing trauma-informed services. Bi-lingual verbal and written communications skills in one of the languages used most by low-income Iowans, including Arabic, Bosnian, Spanish, Vietnamese.
Apply
Thank You for Your Application
Your profile is created. Your email is your user name.
Please configure your password for future used.