Job Details
Legal Staff Paralegal in Fort Lauderdale, FL
Kelley/Uustal | Fort Lauderdale, FL, United States
Industry: Legal | Type: Full-Time
Posted Date: May 09, 2023
Experience: 3-5 Years
Practice Areas: Litigation, Litigation – Personal Injury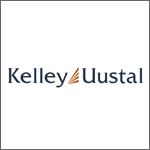 Job Description:
Plaintiff Trial Paralegal

The candidate will be working on incredibly important and difficult cases. Must have 3-5 years of experience actively managing litigation and trial support in a plaintiff s personal injury law firm, 3 of which must be in Florida courts. Must be experienced working with significant cases with catastrophic injuries such as medical malpractice, not high volume minor injury cases. Case management experience from inception through trial, with at least 2 trials within the last 5 years required. Must be highly organized and detail-oriented. Should be highly experienced at reviewing records. Must be willing to do whatever it takes to honor the trust that clients put in us. Must have the passion to be the best in the world at what you do.
Apply
Thank You for Your Application
Your profile is created. Your email is your user name.
Please configure your password for future used.