Job Details
Legal Staff Paralegal in Las Vegas, NV
Konami Gaming, Inc. | Las Vegas, NV, United States
Industry: Legal | Type: Full-Time
Posted Date: Aug 01, 2022
Experience: 5-7 Years
Practice Areas: Corporate
Qualifications: The candidate should have a Bachelor's Degree in a related field. Paralegal certification; pre-law degree or certification desirable. Should have 7+ years of compliance experience and/or training in corporate licensing within Gaming and 5 years of management experience. Knowledge of laws, legal codes, court procedures, precedents, government regulations, executive orders, agency rules, and the democratic political process. Ability to add, subtract, multiply, and divide into all units of measure, using whole numbers, common fractions, and decimals. Ability to compute rate, ratio, and percent and to draw and interpret bar graphs. Ability to apply common sense understanding to carry out instructions furnished in written, oral, or diagram form.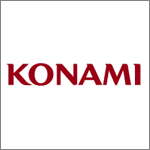 Job Description:
Regulatory Compliance Manager
The candidate develops and documents processes, procedures, and systems to maximize the efficiency of the approval process for the company s regulatory compliance process. Responsible for the integrity and security of the company s Compliance database for licensing activity, cataloging a chronology of all relevant action on the company s vendor and customer compliance and other necessary information. Researches, analyzes, and communicates compliance licensing regulations pertaining to the gaming industry. Prepares legal documents, reports, organization charts, and detailed licensing forms for submission. Coordinates with other departments or personnel to acquire licensing in a timely and efficient manner. Serves as the steward of the jurisdictional database by maintaining the status of requests and safeguarding highly confidential financial and personal files. Ensures the most accurate, confidential, up-to-date, and timely information is provided throughout gaming jurisdictions or in-house either by phone, fax, email, or hard documents and archives in an appropriate manner. Prepares affidavits or documents and maintains document files. Updates and maintains submission plan, approvals by jurisdiction, pending approvals, temporary licenses, and others. In conjunction with the VP of Regulatory Compliance, this role will serve as a key point of contact, internally and externally, for all regulatory issues and communications. Represents the company at meetings with regulatory authorities or other industry bodies on issues pertaining to new regulations or regulatory issues that impact the approval and renewal of gaming licenses, product transport, staff licensing and corporate licensing. Facilitates responses to regulatory inquiries in all jurisdictions. Manages a staff of 7 with similar responsibilities. Carries these manager responsibilities out in accordance with company policies and applicable laws. Produces regular status reports as required to VP of Regulatory Compliance. Performs other related duties as assigned.
Apply
Thank You for Your Application
Your profile is created. Your email is your user name.
Please configure your password for future used.