Job Details
Tax - International Attorney in South Bend, IN
RSM US LLP. | South Bend, IN, United States
Industry: Legal | Type: Full-Time
Posted Date: Jan 16, 2021
Experience: 2 Years
Practice Areas: Tax, Tax - International
Qualifications: The candidate should have BA/BS Degree - preferably in Accounting or related field of study. Must be eligible to sit for the CPA exam or a licensed JD degree. Should have 2+ years of experience in a public accounting environment. Ability to work closely with clients to answer questions or to collect necessary information for tax service requirements. Experience preparing and reviewing returns. Effective verbal and written communication skills. Masters of Accounting. CPA, JD, LLM, or EA. Experience with a national or large regional accounting firm. Working knowledge of tax code and technical aspects of tax preparation and compliance. Strong technical skills in accounting and tax preparation, review experience a plus. Experience in dealing with international tax matters a plus.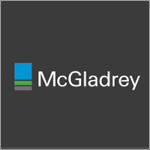 Job Description:
Tax Senior Associate
Responsible for the following job duties which are focused around two core concepts; technical & quality expertise, and delivering excellent client service: Preparing complex Tax returns; Develop, motivate, and train staff level and intern team members; Detailed review and analysis of Tax returns; Interact directly with clients handling questions, planning, concerns, etc. Performing, documenting, and summarizing research and conclusions regarding specific tax issues. Remain up-to-date on current tax practices and changes in tax law. Other duties as assigned. Some travel may be required.
Apply
Thank You for Your Application
Your profile is created. Your email is your user name.
Please configure your password for future used.