Job Details
Criminal Law - Prosecution Attorney in Ballston Spa, NY
Saratoga County District Attorney's Office | Ballston Spa, NY, United States
Industry: Legal | Type: Full-Time
Posted Date: Sep 18, 2023
Salary: USD 90530 Annually | Experience: 2 Years
Practice Areas: Criminal Law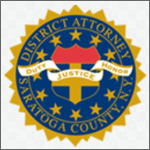 Job Description:
Assistant District Attorney
The candidate should have 2+ years experience handling criminal cases, including experience with preliminary hearings, grand jury presentations and trial work. Duties and responsibilities will include vertical prosecution of a wide range of cases. Admisssion to the New York State Bar required.
Apply
Thank You for Your Application
Your profile is created. Your email is your user name.
Please configure your password for future used.