Job Details
Legal Staff Legal Secretary in Tustin, CA
Law Offices of Robert Wheatley, PC | Tustin, CA, United States
Industry: Legal | Type: Full-Time
Posted Date: Mar 13, 2023
Experience: 2 Years
Practice Areas: Workers Compensation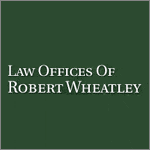 Job Description:
Workers' Compensation Legal Secretary
The candidate will be responsible for all aspects of each case including preparing all Workers' Compensation forms, transcription of dictation, drafting of some correspondence and pleadings, maintaining attorneys' calendars, interacting with clients and keeping up to date on the status of each file. Excellent writing and organizational skills a must. Must have 2+ years of Workers' Compensation experience preferred. Must have excellent typing and computer skills.
Apply
Thank You for Your Application
Your profile is created. Your email is your user name.
Please configure your password for future used.