Job Details
Legal Staff Legal Secretary in Milwaukee, WI
Quarles & Brady LLP | Milwaukee, WI, United States
Industry: Legal | Type: Full-Time
Posted Date: Mar 23, 2023
Experience: 2-5 Years
Qualifications: Qualifications: Should have 2-5 years of litigation law experience preferred. Possess a positive attitude, be proactive, flexible, and a team player. Working knowledge of MS Word, Excel, PowerPoint, Outlook, and Adobe Professional. FileSite experience a plus. Skilled with the use of electronic document management systems. Possess strong organizational, communication and client services abilities. Detail-oriented with excellent grammar and spelling skills. Ability to prioritize needs based on urgency, multi-task, and work in a fast-paced team-orientated environment. Ability to work overtime, when needed.

Application Deadline: April 05, 2032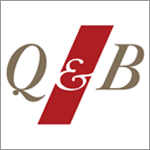 Job Description:
Commercial Litigation Legal Secretary
Responsibilities: Support attorneys in connection with all aspects of case management. Assist attorneys in preparing, proofreading, revising and finalizing legal documents. e-Filing in state, federal and appellate courts. Maintain confidential information, files, records, legal documents and reports. Submit intake and conflicts checks, process time entry and client billing. Maintain attorneys' calendars, schedule travel, appointments, meetings and conferences.
Apply
Thank You for Your Application
Your profile is created. Your email is your user name.
Please configure your password for future used.