Job Details
Environmental Law - Litigation Attorney / Land Use & Zoning Attorney in Los Angeles, CA
Jeffer Mangels Butler & Mitchell LLP | Los Angeles, CA, United States
Industry: Legal | Type: Full-Time
Posted Date: May 11, 2023
Experience: 5-8 Years
Practice Areas: Environmental and Land Use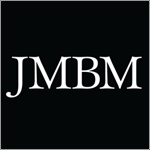 Job Description:
Environmental, Land Use Associate
The candidate will work on a wide range of regulatory, administrative, transactional, and litigation matters relating to the development of land and natural resources, and in the specific subject matter areas of project development, CEQA and NEPA, public lands, and mining, air, water, and energy. Should have 5- 8 years of experience in land use or environmental matters to join our Government, Land Use, Environment and Energy (GLUEE) Department. Prior experience in land use or environmental law is required. Experience in land use litigation (writ of mandate) and public lands is preferred. Experience in real estate transactions is also preferred. Excellent academic credentials and admission to the State Bar of California are required.
Apply
Thank You for Your Application
Your profile is created. Your email is your user name.
Please configure your password for future used.