Job Details
Legal Staff Legal Secretary in San Diego, CA
Withers | San Diego, CA, United States
Industry: Legal | Type: Full-Time
Posted Date: Dec 03, 2023
Experience: 3 Years
Practice Areas: Trusts and Estates, Litigation
Qualifications: Requirements: Bachelor s Degree strongly preferred. CA Notary highly desired. 3+ years as a floater secretary or administrative professional, preferably in a law firm though experience in other professional service industries (engineering firms, accounting firms, architectural firms, etc) is required. 2+ years of legal industry experience, preferably within a midsized or large law firm s litigation practice group. Experience with wealth planning or private client groups is also welcomed. Previous experience supporting at least one partner/high level manager in a legal or professional services environment. Previous experience in preparing pleadings, briefs, declarations, exhibits and other litigation documents, as well as electronic filing documents with Federal and California courts. Previous experience with document management systems and electronic organizational filing methods preferred. Must possess strong technical skills, such as typing, and have a good working knowledge of Microsoft Word, Excel, Outlook, PowerPoint 2003 and 2010 as well as programs such as FileSite/iManage and Elite. Solid command of the English language including excellent spelling, grammar, punctuation, form and style. Ability to compose correspondence needed. Strong communication skills: the ability to express self effectively, both orally and in writing. Interpersonal skills: the ability to establish effective working relationships with colleagues Knowledge of library operations and records storage procedures for retrieving materials and files. Familiarity with legal terminology pertinent to the areas of assignment. Ability to prioritize and multitask effectively. Ability to work both as a team as well as independently.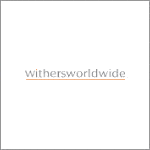 Job Description:
Floater Legal Secretary (Trusts, Estates and Inheritance Disputes)
Duties: Produces information by transcribing, formatting, inputting, editing, retrieving, copying, and transmitting text, data, and graphics; coordinating case preparation. Transmits information to courts and third parties by electronic filing, preparing submission in accordance with governing rules, creating proofs of service, drafting correspondence, completing courtesy copies, and strict adherence to deadlines. Conserves attorneys time by reading, researching, reviewing, verifying, and routing correspondence, reports and legal documents; drafting letters and documents; collecting and analyzing information; initiating telecommunications; organizing client conferences, and attorney meetings; scheduling couriers, and other special functions; coordinating preparation of charts, graphs, and other visuals; preparing expense reports. Circulates information and documents in a times sensitive manner. Maintains attorneys calendars by planning and scheduling conferences, teleconferences, dispositions, and travel; anticipating changes in transaction preparation requirements. Provides historical reference by developing and utilizing filing and retrieval systems. Maintains hard copy and electronic filing system (FileSite/iManage). Schedules meetings with internal and external participants, and arranges conference rooms. Represents attorneys by communicating and obtaining information; following-up on delegated assignments; knowing when to act and when to refer matters to attorney. Generates revenues by documenting and inputting attorney billable time, time spent on firm related matters and reimbursable expenses; preparing invoices; tracking payments. Prepare Chrome River reimbursement and credit card expenditure reports to accounting for assigned fee earners. Coordinates monthly billing process between accounting and assigned partner for narrative edits, time movement and draft bill processing. Provides information to workflow during client intake, including matter details and Engagement Letter preparation. Maintains client confidence by keeping client/attorney information confidential. Operates office equipment such as photocopy machine and scanner to produce copies and scanning when needed. Updates job knowledge by participating in educational opportunities; reading professional publications; maintaining personal networks; participating in professional organizations. Performs other ad hoc job related duties as assigned and assist attorneys when needed.
Apply
Thank You for Your Application
Your profile is created. Your email is your user name.
Please configure your password for future used.