Job Details
Legal Staff Paralegal in Alpharetta, GA
Morgan & Morgan, PA. | Alpharetta, GA, United States
Industry: Legal | Type: Full-Time
Posted Date: Oct 04, 2022
Experience: 2 Years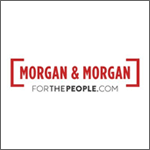 Job Description:
Personal Injury Paralegal
The candidate will prepare legal documents including pleadings, motions, affidavits, complaints, and legal memoranda. E-file all court documents in state and federal court. Communicate with clients, courts, counsel, and others. Conduct legal research and factual investigation. Prepare discovery documents, interrogatories, and responses. Draft and serve summons. Coordinate and summarize depositions. Prepare trial binders and exhibits with legal assistant. Draft pleadings, motions, and appellate documents to file with the court. Maintain pleadings and discovery indexes. Organize exhibits, documents, evidence, briefs, and appendices. Aid Attorneys with interrogatories and other discovery requests. Gather relevant information from a variety of sources. Liaise between trial teams and internal and external third parties. Help with witness preparation. Help with case settlements. Associate s Degree, certificate, or equivalent work experience. Completion of a nationally accredited paralegal program (preferred). Experience in Personal Injury, Workers Compensation, Premises, First Party, Medical Malpractice or other injury related practice areas (preferred). At least 2 years of working experience as a litigation paralegal or in legal services under an attorney or lawyer in a law firm setting. Ability to multitask, organize, prioritize, handle a fast-paced environment, and manage workload with a positive attitude and minimal supervision. Strong written and verbal communication skills, as well as attention to detail.
Apply
Thank You for Your Application
Your profile is created. Your email is your user name.
Please configure your password for future used.