Job Details
Tax - International Attorney / Tax - M&A and Transactions Attorney in Boston, MA
Cooley LLP | Boston, MA, United States
Industry: Legal | Type: Full-Time
Posted Date: Feb 07, 2021
Experience: 2-4 Years
Practice Areas: Tax, Tax - M&A and Transactions, Tax - International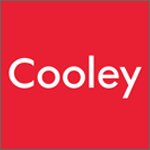 Job Description:
Tax Attorney
The candidate should have 2-4 years of tax experience, including advising on some combination of mergers and acquisitions, capital markets transactions and international transactions. Must have high level of motivation, initiative and excellent problem solving skills. Should have strong client relations skills and experience handling several concurrent ongoing matters and high level of academic achievement from a nationally recognized law school. An LLM is preferred.
Apply
Thank You for Your Application
Your profile is created. Your email is your user name.
Please configure your password for future used.