Job Details
Legal Staff Legal Secretary in Philadelphia, PA
Pond Lehocky Giordano LLP | Philadelphia, PA, United States
Industry: Legal | Type: Full-Time
Posted Date: Mar 09, 2023
Experience: 4 Years
Practice Areas: Workers Compensation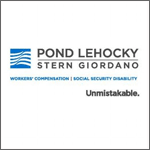 Job Description:
Workers Compensation Legal Secretary
The candidate enters mail into case notes, generates all necessary response letters. Handles daily uploading and obtaining of relevant case information from the Bureau of Workers Compensation management system, WCAIS. Produces information by transcribing, formatting, inputting, editing, retrieving, copying, and transmitting text, data, and graphics. Obtains prior workers compensation claim history from Bureau of Workers Compensation. Formats and files briefs at all judicial levels. Prepares responses to counsel, adjusters, and judges. Drafts letters and documents. Files and answers petitions with Bureau of Workers Compensation and/or Judge. Maintains appropriate case type as determined by present litigation. Answer s attorney direct lines and monitors email; serves as liaison between attorney and clients by resolving routine and some complex inquiries. Maintains continual contact with client via follow up with status reports and/or telephone calls to obtain status. Maintains attorney s hearing calendar appropriately. Schedules client appointments and/or telephone conferences. Enters attorney appearance via mail and/or WCAIS. Scans documents into client files. Maintains client s file in case management system, updating information as necessary. New client intakes, as needed. Should have 4+ years of legal experience. Experience with Needles Case Management is preferred.
Apply
Thank You for Your Application
Your profile is created. Your email is your user name.
Please configure your password for future used.